Welcome to This Years Sale
The bulls will be displayed at Broken Box Feedlot for your viewing from September 6th until sale time and to picked up there if you are bringing a trailer. The sale will be held at Granzella's. Lunch will be at Granzella's starting at 11:30 am and the sale at 1:00 pm. Both maps to these locations are below.
Sale Location - Granzella's Inn
451 6th St., Williams, CA 95987
Black Gold Bull Sale Display
Broken Box Feedlot, 3168 Delphos Road,
Williams, CA 95987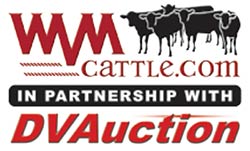 Watch and bid online for FREE!
Go to www.dvauction.com to register...it's as easy as 1, 2, 3...
Complete and submit the form on "Create New DVAuction Account"
Apply for bidding by clicking "apply for bidding" in the upper left of your screen, at least 24 HOURS PRIOR to the auction
Tune into the sale and make your purchases!
You will receive an e-mail message to activate your account. Once the account has been activiated, be sure to log back in prior to the sale to confirm your profile has been set up correctly.
For questions, contact Western Video Market at wvm@wvmcattle.com or DVAuction at support@dvauction.com.
DVAuction Help Desk
(402) 316-5460 (Customer Service)
Holly Foster - (530) 570-0757
J.C. Niesen - (530) 218-8523